The Nile cruise deal of a lifetime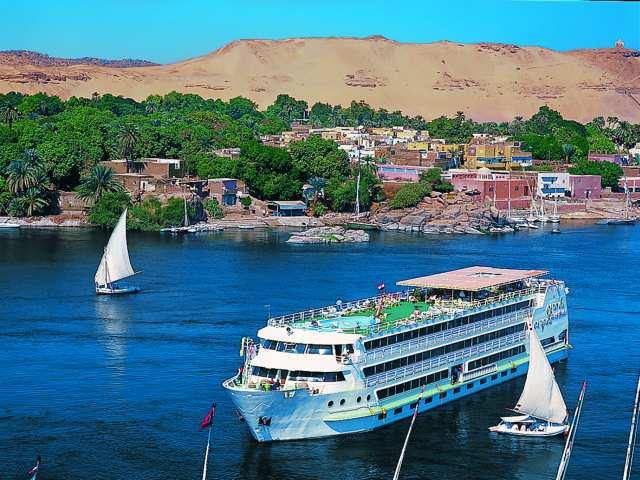 With Nile cruise deals you will experience many mixed feelings sailing up the River Nile. The luxury Nile cruise ship sailing on the river looks very majestic, and it is much easier to change your clothes on a hot day when your hotel is on the journey with you.
The River Nile has been for thousands of years the most important river in the world. However the main city of Luxor in Egypt tempts you to leave your luxurious accommodation to extend your stay in one of the cities finest hotels. Just north of Luxor on the east banks of this fine city is Karnak a huge temple complex where regular excursions are made to take in the second most important place to be apart from the fascinating pyramids and the Great Sphinx at Giza.
Nile cruise deals would not be complete without deciding to venture further up the river Nile to the temple of Luxor built by the new kingdom pharaoh Amenhotep the Third. Today it is known to front a wonderful sight of activities. Bazaars, shops and restaurants have sprung up to accommodate the many tourists that visit the shores of the river Nile and its magnificent temple in the city of Luxor.
When visiting the temple of Luxor you will immediately note that it is not as large as the temple onsite in Karnak but the statues and its pillars are just as impressive. When you head back to the Nile cruise ship after a long but satisfying day out you will be tired but the strong historical pictures of these fine temples will stay with your forever.
At  Inacym.net we can help you organise river Nile cruises on one of our Nile cruise ships and if required book you accommodation in one of our finest hotels in the city of Luxor